Three .22 Target Rifle outdoor, Three 50M Bench Rest
and  Two 10 Metre Air Gun competitions are held each year.
The 2019 dates and entry forms are below
Entry can be made by members and non members.
Sporter Air Rifles welcome to the 10 metre shoots
All competitions are shot in classes dependant on 25 yard or 10m averages.
Prizes are a minimum of 50% of the entry fees.
Sunday 7 April 2019
10 Metre Air [Rifle & Pistol]
Sporter Air Rifles welcomed
Re entry permitted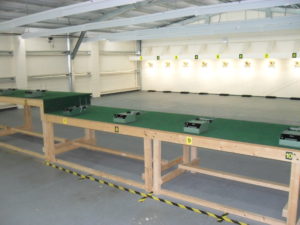 Sunday 19 May 2019
.22 Target Rifle
Double Dewar
40 shots at 50 Metres and 40 shots at 100 yards
Incorporating Portsmouth Association outdoor shoot
Re entry permitted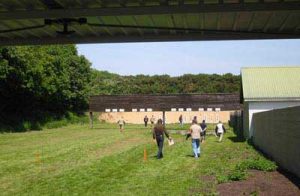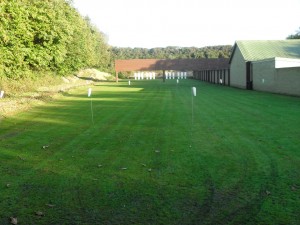 Sunday 19 May 2019 Afternoon only
50 Metre Bench Rest Competition
60 shots at 50 Metres
Re entry permitted
Sunday 7 July 2019
English Match
60 shots at 50 Metres
Re entry permitted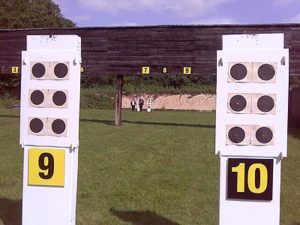 Sunday 7 July 2019 Afternoon only
50 Metre Bench Rest Competition
60 shots at 50 Metres
Re entry permitted
Sunday 29 September 2019
Final Fling
Scottish Match
60 shots at 100 yards
Re entry permitted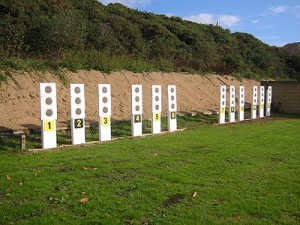 Sunday 29 September Afternoon only
50 Metre Bench Rest Competition
60 shots at 50 Metres
Re entry permitted
Sunday 7 April 2019
10 Metre Air [Rifle & Pistol]
Sporter Air Rifles welcomed
Re entry permitted